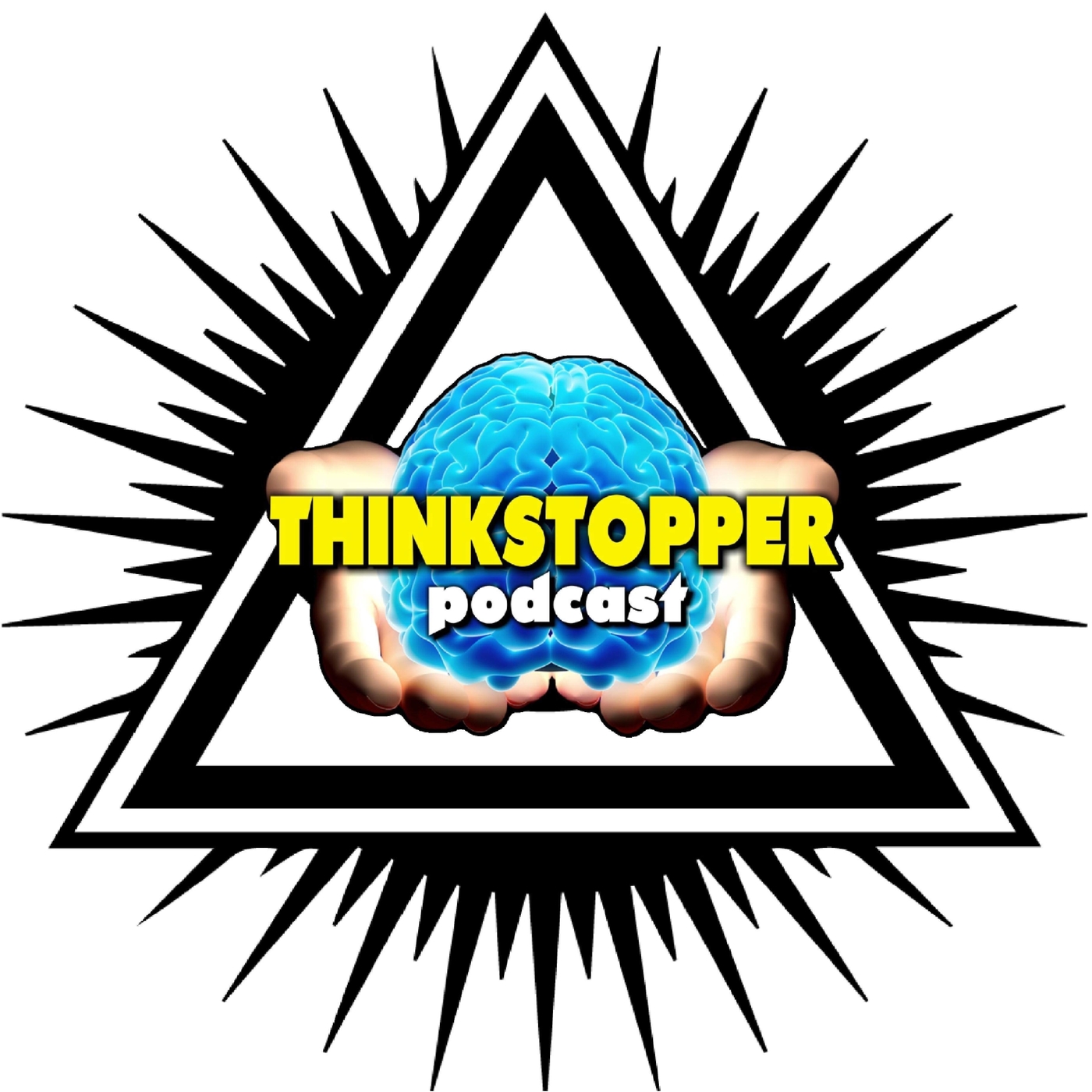 Here we are back again with another episode of the ThinkStopper. Just want to say thank you all for your support, we're growing and getting better and more refined as we go along, thank you for being here with us on our journey as we seek truth, crack jokes, and talk mad ish along the way! it means a lot. 
Inside Episode #4 we tend to regale more about the Las Vegas Comedy Scene than we do put it on blast, which we thought was going to happen, but as Vegas has it, you tend to find the better things to talk about, we dabble in a bit of heat and throw around thoughts and critiques about the town, but ultimately, Vegas is a great spot with a great scene.
Joining us on Ep. #4, we have on Las Vegas OG and funnyman Anton Knight. Anton is born and raised out here in Las Vegas and started doing Stand Up here back in 2007, after finding out it's not all laughs and fun, Anton sharpened his skill set and became a force on stage here in the Vegas comedy scene. By day Anton works in the clark county correctional facility, aka jail, where your ass doesn't want to be. Anton tells about his road in comedy here in Vegas as well as dealing with his other profession as well, from politics to racism, and everything in between..... 
Also with us the Notorious and Infamous, Las Vegas Comedy show producer, dare I say retired show producer? I don't know, but the Slam Man, Jack Slammy. Jack has produced 740 comedy shows in Las Vegas off strip, bringing talent in from all over the world, having Touring acts from all over the country, comedy legends like The Unknown Comic, Marsha Warfield, to name a couple off the top of my head, but Slammy had the shows where everyone wanted to do his rooms. We talk about all that and how the Vegas scene took a bit of a shift, as well as the ugly fact that politics are and will be held and used against you. Jack's road travelled during this last presidential campaign has been a roughened rugged one, he talks about it. As well as have a good laugh remembering the late Marty Forrest.
One of the cool things about the studio and it's location in downtown Las Vegas is that we get some pop in guest, this time we had Tino Sanchez from Peace, Love, and Pitbulls fame, as well as WorldStar Hip Hop after he kicked a piece of shit heckler in the chest, yea I said it, dude is a piece of shit that's deserved that kick ten times over. Tino is also a Stand Up Comedian and hilarious parody song writer, of the best kind, Conspiracy songs.
Our other pop in guest is Tom Harrington, Tom was supposed to be on to debate a guy that wanted to debate conspiracies and said they're all bullshit, and that he can prove it. Well he did a good job by not answering back to confirm the show... Pretty hard to prove your case in point when you don't show up. Tom was hanging out to give his two cents on Liberty and Peace, open mindedness, and getting stoned. Tom is a veteran of the United States Army and also a Stand Up Comedian. We're going to have Tom on to go deep into conspiracies, he's got a lot of info up in that noggin.
tune in have a listen, we're on iTunes now, so leave a five star review, leave a comment, give any critique and or advise, have fun, be safe, peace! - Trez Mala, ThinkStopper.